Parliamentary Question – Chinese Imprisonment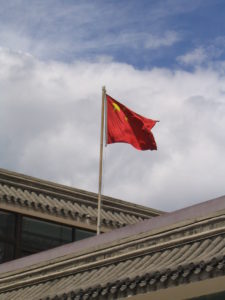 Update: I am deeply saddened to hear of the passing of Dr Liu Xiaobo shortly after raising this issue.
Parliamentary Question – Chinese Imprisonment of Dr Liu Xiaobo
I have recently been contacted by a constituent who is concerned about the continued imprisonment of Chinese dissident Dr Liu Xiaobo.
My constituent believes that Dr Liu was imprisoned by Chinese authorities following his publication of a book he authored that encouraged more democratic governance. My constituent claims that Dr Liu's terminal liver cancer is grounds for his and his wife's immediate release from Chinese custody on humanitarian grounds. My constituent would like to ensure that Dr Liu has the ability to seek medical treatment where he pleases to ensure him the highest quality of life possible.
Can the High Representative confirm?
Is she aware of Dr Liu's case?
If so, has she raised her concerns with the Chinese government?
What action she plans to take to ensure Dr Liu's human rights are protected in his ill health?
Join us
Stay up to date and get my newsletter with key issues, campaigns and things you can get involved in too.