9th Sept – Event – Reaching out to EVERY Conservative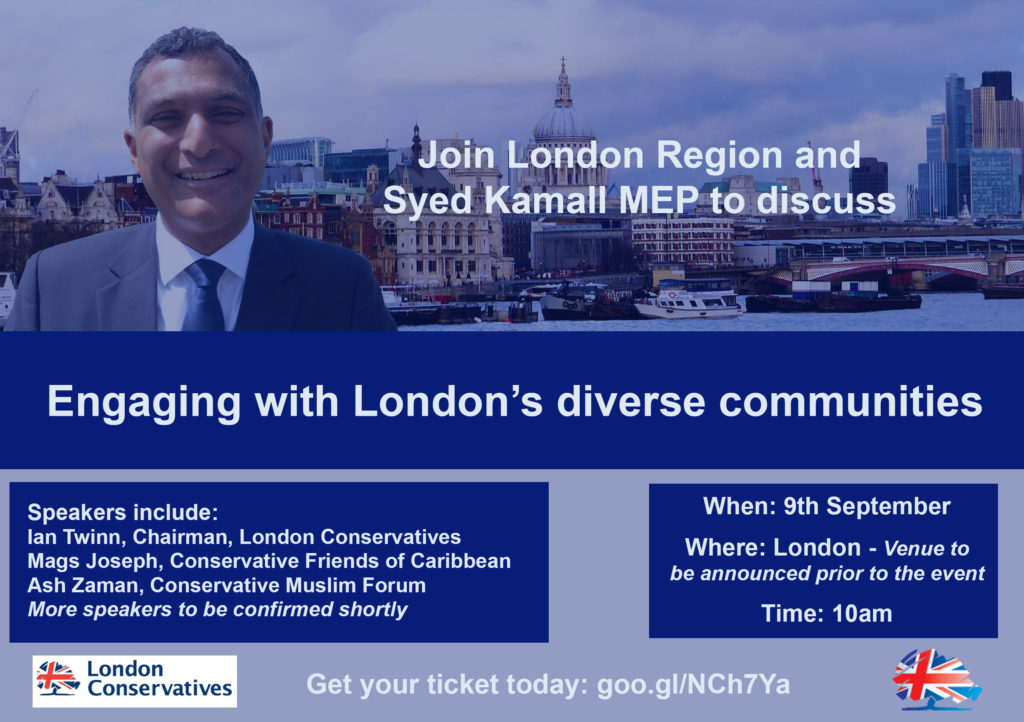 For tickets go to : https://www.eventbrite.com/e/london-conservatives-engaging-with-londons-diverse-communities-tickets-37189840815
Our approach to voters from London's diverse communities must change. For far too long we have merely said "We have an open door…", then sat back and wondered why few people from under-represented communities step through it. An open door is only any good if people feel they will be welcomed.
If we want to attract more members or voters from London's diverse communities, we need to show them that we have people who look and sound like them, not only in the party but getting on in the party.
We must encourage and promote talent, nurture ambition and aspiration in everyone whatever age, colour, religion, gender, orientation, accent or social background.
So if you feel that this is a real problem for our party in London, please join me and various speakers from some of London's different diverse communities on Saturday the 9th September to discuss and address this issue!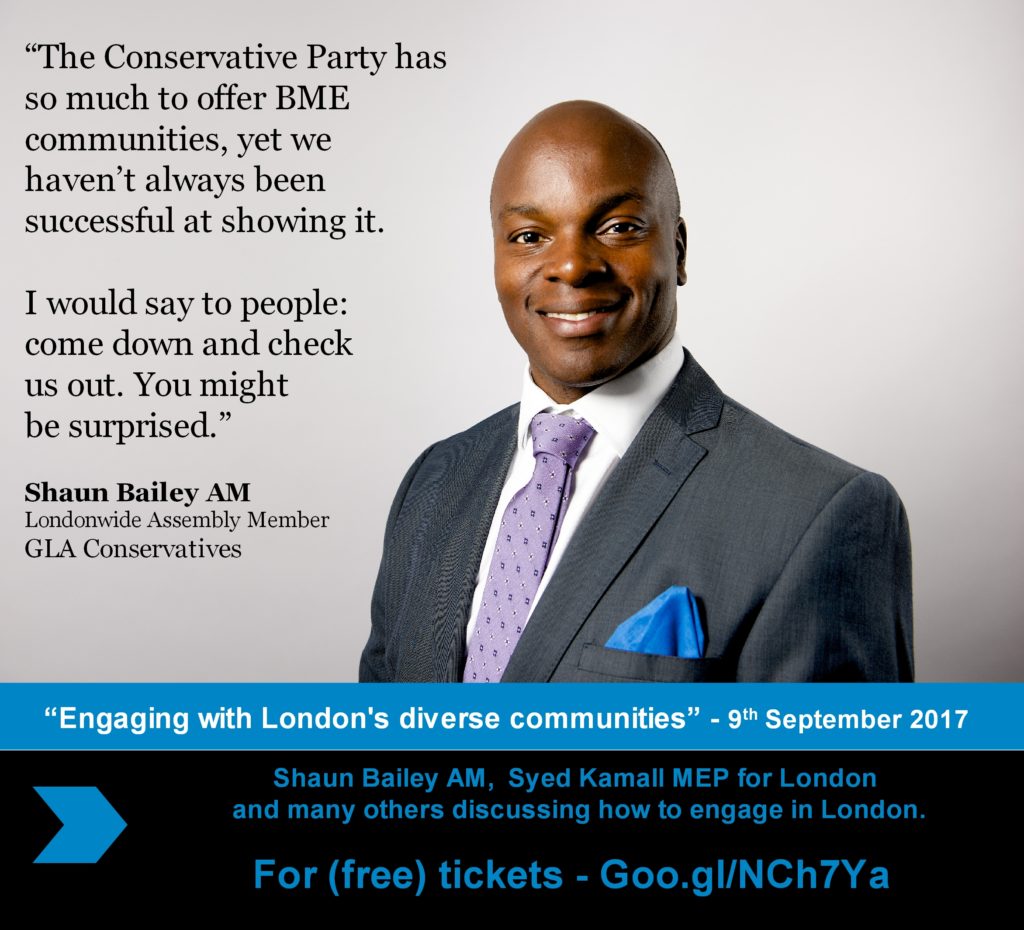 To secure your place go to the following link
Agenda (subject to change)
10:00: Introduction by Syed Kamall 5 mins
10:05: Ian Twinn (London Regional Chairman)
10:10: Stephen Hammond MP, Conservative Party VC for London
10:15: Keynote speech
10:25: Session 1: How do we start the dialogue?
10:55 Session 2: How to build a targeted campaign?
11:25: Coffee break
11:45: Session 3: How can we build networks in the different communities?
12:15 Breakout groups
13:00 Report back from breakout groups (5 minutes each)
13:15 Close of conference
After the conference, Syed Kamall MEP will be hosting an EU information lunch on "Diversity in the EU" to which you will be warmly invited to.
https://www.eventbrite.com/e/london-conservatives-engaging-with-londons-diverse-communities-tickets-37189840815