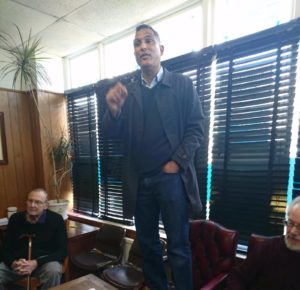 It was really good to be out in Eltham this morning. Not only was it a sunny morning but there was a tremendous amount of support for Matt Hartley's campaign to be MP for the artea. I went out with
I went out with Eltham Tories to help campaign for Matt.
It is a seat we can definitely win and turn Conservative.
It's also always great to catch up with friends like Roger Tester and Cherith Hateley and lots more.
A great morning.
Join us
Stay up to date and get my newsletter with key issues, campaigns and things you can get involved in too.