Broadband speeds report – London deserves better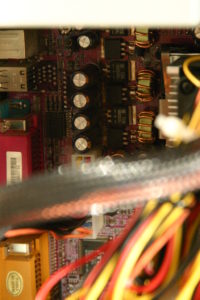 Here's the problem. Slow broadband speeds are bad for our economy. This is why I'm rather disappointed in the results of a survey appearing in CITYAM today.
What it shows is that broadband speeds in many parts of London are nothing like those further out.  Southwark for example, has an average of 10.4 mbps and Westminster 12.9 mbps. Don't worry what "mbps" means if you don`t know, just compare the numbers. In Enfield you get 29.1 mbps while Kingston gets 25 mbps.
Mbps is the speed your internet can provide data. Think of it as being like a bottle neck. You can only get so much content through it.
London deserves better broadband speeds.
Now that is fine if you are just sitting there doing some word processing on your own but what about a busy family? Imagine someone wants to watch Netflix, while someone in another room wants to talk on Skype or video chat, while someone else is playing online games. The demand on the supply will be too much and everyone will start seeing those dreaded buffering messages on the screen and everything will slow down or stop.
While you may say, "so what if it's just for entertainment", imagine the same problem for a small business?
But also, all these services are provided by businesses who create jobs and contribute to our economy. If they can't serve their products to us because our internet is too slow, they can`t make money and so either go out of business, or will never be set up in the first place.
Slow broadband speeds mean a slower economy.
So I want to see everything being done by our Mayor to speed up the internet in our city because the people of London and the businesses of London, deserve better.
Join us
Stay up to date and get my newsletter with key issues, campaigns and things you can get involved in too.